Student Services
Assistive Technology
"For most of us, technology makes things easier. For some of us, technology makes things possible"
In CESD, our goal for assistive technology is to increase student engagement and achievement through a model of differentiated instruction using assistive technology.  We are striving to grow and enhance the overall use of assistive technology to benefit all learners. 
"Assistive Technology is technology that increases, improves, or maintains the functional capabilities of students with disabilities"
Rose, Hasselbring, Stahl & Zabala (2005)
Family School Wellness
The Family School Wellness Program is an important part of our healthy Chinook's Edge school community. Our focus is providing support to children and families facing social, emotional or family difficulties. This may include information and referrals, student and/or family support, targeted small groups to promote student growth, preventative programming, and parenting support.
Our program is a joint partnership between Child and Family Services, municipal Family Community Support Services and Chinook's Edge School Division. To discuss how our Family School Wellness Program (FSW) can support your family, please contact the FSW Worker in your child's school. Our program requires parental / guardian consent, and parent/family involvement is important to us.
The Clinical Team Lead for the FSW program in Chinook's Edge is Amber Stonebridge, under the direction of Associate Superintendent of Student Services, Dr. Marcie Perdue. 
Student Services Referral Forms
Youth Empowerment & Support (YES) program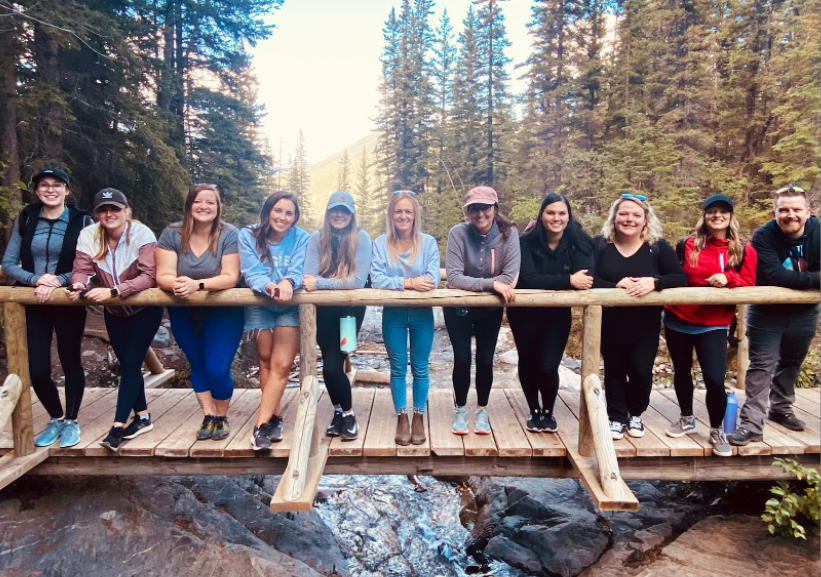 Impacting Chinook's Edge students for over a decade
The YES program is part of a provide-wide initiative called Mental Health Capacity Building in Schools. It provides programs and activities to build resiliency skills in children and youth, and to support them to stay in school and succeed. YES Success Coaches work directly with students, creating social and recreational opportunities. This might include targeted group work, coordinating activities and resources with community agencies, or designing programs that encourage positive self-esteem, confidence and coping skills. YES Success Coaches provide classroom based universal mental health curriculum to promote awareness of mental health protective factors and enhance social and emotional development.
The program is provided by Alberta Health Services and Mental Health, in partnership with Alberta Education and numerous community agencies and partners. It is available year-round in Chinook's Edge schools from Kindergarten through Grade 8. YES activities move around Chinook's Edge communities week by week during the summer months - click here for information!
Raelynn Notley 
Program Manager
Dr. Marcie Perdue
Associate Superintendent, Student Services
About Student Services at CESD
The Chinook's Edge Student Services team provides a comprehensive range of programs and services to address the diverse learning needs of our student population. We believe all students should be educated in the most supportive environment. We value the importance of parent involvement and recognize that parent support is essential to student success.
Chinook's Edge School Division supports students with special education needs within a Learning Support Team approach. This team consults and shares information relevant to the individual student's education, and plans special education programming and services as required. The team may consist of the special education teacher, classroom teacher, parents, student (where appropriate), and other school and jurisdiction staff who are aware of the student's needs.
A multidisciplinary approach is emphasized by Student Services when developing and implementing alternative or special programs for students. In addition to support services provided directly by student services staff we have also established both formal and informal links with external service providers to better meet the needs of our students.
In order for some students to be successful in school and to realize their full potential as individuals, it is necessary for them to have special programs that suit their unique abilities. Participation of exceptional students in regular school settings is based on the philosophy of equality, sharing, participation, and the worth and dignity of individuals.
Student Services
The Chinook's Edge Student Services team provides a comprehensive range of programs and services to address the diverse learning needs of our student population.
Rehabilitation Support Team