About the Board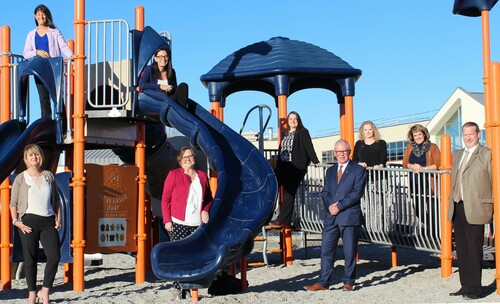 The nine elected Trustees on the Chinook's Edge Board work to ensure that Chinook's Edge remains the school division 'where students come first'. School Board Trustees are politicians who are elected by and accountable to the community – they are the voice of the community. School Boards have the authority to make strategic decisions regarding public education in their jurisdiction. School Boards help shape the future of local communities by governing the education of young people. Trustees are elected every four years, are entrusted with the care and education of children, and are accountable to parents and the larger community.
School Board Responsibilities
Under the Education Act, Trustees:
1) Govern - Through policy, the Board:
sets goals and priorities for the division that meet the needs of students and achieve the expectations of Alberta Education.
adopts an annual budget that achieves division priorities.
establishes and enforces policies that outline standards and expectations regarding the actions of administration, teachers and students.
adjudicates policy or decision appeals.
hires and evaluates the Superintendent of Schools.
2) Advocate – On behalf of and through School Councils, the Board advocates:
municipal and provincial governments on education issues of importance to the division.
The Chinook's Edge Board of Trustees make an impact at the provincial level, though Trustee executive roles on Rural Caucus, ASBA Zone 4, Alberta School Employee Benefit Plan executive (ASEBP), and other organizations.
3) Promote – The Board promotes the value of public education through:
MLAs, through the Alberta School Boards Association, through School Councils, and through all of our communities.
In Chinook's Edge, this includes all levels of learning, including the important work for the students we serve at Horizon School, the opportunities that are created for all high school students in our division through Dual Credit programming, and through unique partnerships such as the Community Learning Campus.
The Board communicates, informs and involves parents, staff and the larger community in School Board decisions, activities and achievements.
The Board is accountable to parents and community members, and reflects the values and priorities of community stakeholders in the decisions reached by the Board of Trustees as a whole.