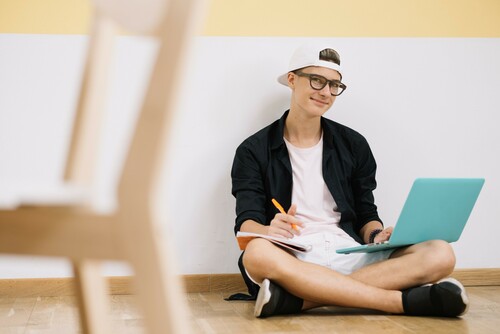 Bring Your Own Device
Chinook's Edge School Division supports the integration of technology for the purpose of engagement, support and success of our stakeholders. Bring Your Own Device allows students to bring their own computing devices, such as laptops, tablets and Chromebooks to school for use on the school's guest network at the discretion of each site administrator.
BYOD is quickly becoming the norm for many classrooms across the province and in our school division.  Allowing personal devices into our classrooms helps personalize and enhance learning for our students.   Through BYOD, students also develop a stronger sense of digital citizenship.
Chinook's Edge allows students who BYOD to connect to the network 'CESD Guest' with wireless-enabled devices.  Responsible use of technology remains a focus in our schools and as such, students must use their device appropriately and comply with divisional administrative procedures, Technology Responsible Use Terms and Conditions and the Technology Use Agreement. Additional classroom procedures for personal devices may also be developed by teachers in BYOD Classrooms.
Participation in BYOD is optional as we recognize that some students may choose not to bring a device to school.  For projects that require the use of technology, school-owned devices will be made available. Security, maintenance, and charging of personal devices is the student's responsibility.
Why BYOD?
Although there is no requirement for students to bring their own devices, there are many benefits of doing so:
Students are familiar and comfortable using their own technology so they can focus on learning rather than on learning how to use the device
Students demonstrate more confidence when their device is customized for their needs
Students are more likely to have remembered their personal devices than textbooks or notes
Students are more likely to continue learning outside of school and school hours
Students will be more organized with all their notes and assignments all in one place
Students take control of ensuring that their device is working, instilling a sense of responsibility.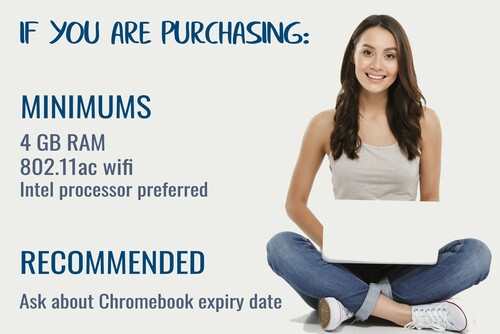 What Device Does Your Child Need?
Chromebooks - are the devices that Chinook's Edge School Division is recommending for our BYOD classrooms as they serve as a simple and affordable option for teachers and learners.. With a Chromebook, students safely store their data remotely using Google Drive.  Students can print at school when logged in to their Chinook's Edge Google account.
PC or Mac - If a Chromebook is not the right device for your child, they are most welcome to bring a PC or Macbook to school. The Chrome browser will need to be installed on these machines, as Google Workspace is our common platform for our students and staff.