Superintendent's Office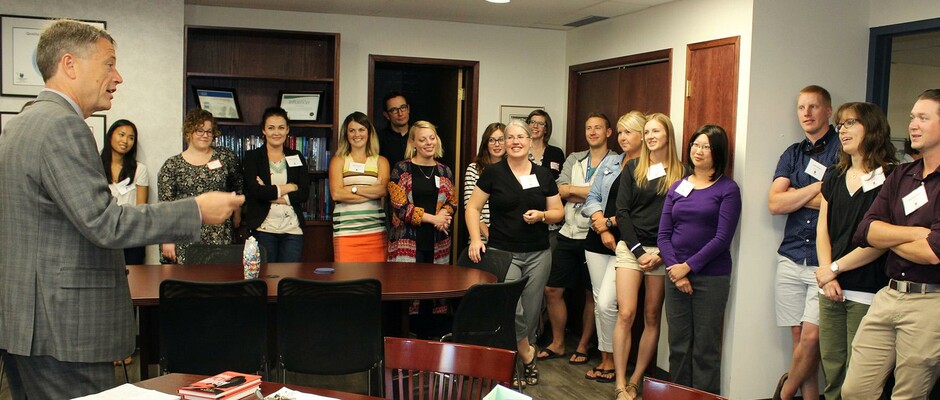 Key Roles
Kurt's career in education has spanned 35 years, 30 of which have involved a variety of leadership roles at the school and division office level. His wide-reaching experience has taken him from a beginning role as an Educational Assistant with special needs students, through to traditional classroom teacher, school-based administrator and into the role of Superintendent of Schools and Chief Executive Officer for Chinook's Edge School Division. One priority has remained constant throughout his career: students come first!
Kurt holds a Bachelor of Education degree (Mathematics major) and a Master of Education (Graduate Division of Educational Research) from the University of Calgary. He has established an outstanding reputation in Alberta through the division-wide implementation of innovative programs in leadership and teacher mentorship.
Roles as Superintendent:
Supporting the Board of Education in its governance function and ensuring Board policy is implemented effectively
Managing the structures, processes and strategies to achieve the Vision, Mission and Values of the division
Directing and evaluating the division's administrative procedures to ensure sound educational and corporate practices are achieved
Family:
Kurt's daughter, Jessica, is 32. Jessica received her doctorate from the University of Alberta in June 2018 in Microbiology and Biotechnology. She is the co-founder of the Phage Directory which is a web based vehicle that connects doctors, patients and specific phage therapies from around the world. Kurt's son Julian passed away at the age of 27 on April 2, 2019. Julian was in his final year of Medical School at the University of Calgary. He is deeply missed. A school division scholarship has been set up in his memory. 
Contact
Kurt Sacher
Superintendent of Schools
Phone: 403-227-7070
Email: ksacher@cesd73.ca  
Shanna Babb
Executive Assistant
Phone:403-227-7070
Email: sbabb@cesd73.ca