Assurance for Parents
Achieving success for every student!
Alberta Education is guiding a transition to improved accountability through their assurance framework. This approach will continue providing a comprehensive assessment of student achievement, and will also provide a deeper reflection on the confidence our stakeholders have in our work as a division. It allows for input into the next steps for achieving our divisional goals together: Academic Excellence, Career Connections, Social Emotional Well-being.
Parent input and feedback is key to ensuring we capture the robust conversations around the quality learning that our families have come to expect of Chinook's Edge. Thank you for taking part in the parent surveys that are included in school newsletters - we are happy to share some survey findings with you here, and we look forward to continuing to provide updates on this webpage. Thanks for visiting!
A Message from our Board Chair
Our Board of Trustees and Central Office Leadership Team are re-energizing our connection between home and school after two years of disruption to our usual routine. 
Our parent community has been leading the learning from home when called upon, and collaborating with staff in our schools in a shared resolve to move learning forward. We know that a caring connection between home and school has multiple benefits for student success. We hope our work together will engage students in a renewed commitment to higher levels of learning.
Chair Holly Bilton,
On behalf of the Board of Trustees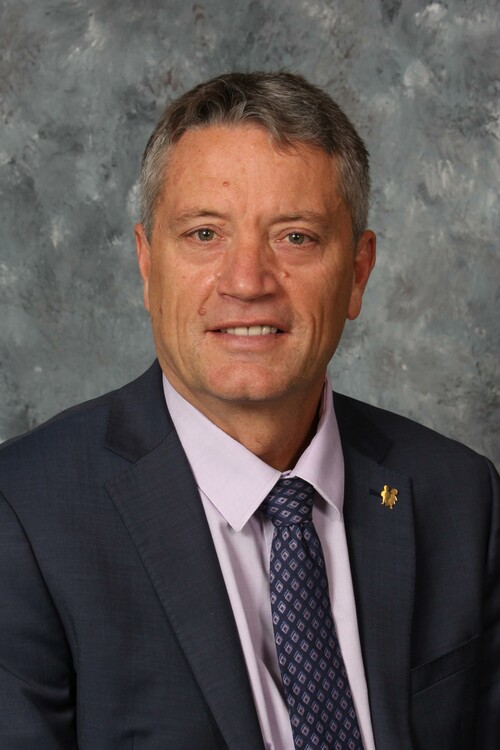 A note from Kurt Sacher
Because we value parental voice, we've been asking for your input to get a stronger sense of the current parent experience in Chinook's Edge. Through our parent survey in school newsletters each month and input from our Parents Matter initiative, we've been gathering information and some great stories that we will be sharing on this webpage. Chinook's Edge has a longstanding tradition of engaging with our stakeholders through our 'Matters Committees' (Students Matter, Teachers Matter, Support Staff Matter), and we are pleased to include parents on this important list.
Kurt Sacher,
Superintendent of Schools
Your feedback in action!
As a result of parent input, Chinook's Edge has:
Hosted an expanded Parents Matter gathering to include more voices in important topics in Chinook's Edge. Please click this link for a re-cap of the meeting.
Introduced a Bus App so that our Transportation Team can communicate in real time each day, because we know every minute counts when a child is waiting for their school bus on a rural road on a cold morning.
Refined our Inclement Weather procedures to give parents additional advance notice, whenever possible, for Red Days (school closure).
We invite your input into various topics!
Watch for the survey link in your school newsletter's Superintendent's Message
or visit 'In the Spotlight' on our website.
Safety
In May, we shared that ensuring the highest levels of safety in our schools is our top priority in Chinook's Edge - our division has an outstanding record of meeting or surpassing safety standards in our schools. Our parent survey asked 'What is the most important reason behind your decision to enrol your child in a Chinook's Edge school?' We were pleased to discover you have many reasons! Click here to see the responses.
Leadership
April's survey responses indicate that parents, like all of us, have felt a degree of separation from their child's school after two years of disruption to our usual routine. Our school staff look forward to connecting more in person, as we move forward. Specifically, in relation to comments we received in the April survey, staff are working to identify volunteer opportunities in schools to expand a connection with parents once again.
Assessment
What a pleasure it was to hear positive stories about your child's school experience in our March parent survey:
At this time when the pandemic has disrupted traditional assessment measures, it is more important than ever to determine different ways of telling the story of our student success. Do you have a story about how a Chinook's Edge staff person has made a difference for your child? Even a small gesture may have made an impact on your child! We'd love to know about it!
We are so happy to hear about the connections our staff are making with your child! We heard several examples of how appreciative our students are when their teachers so generously share their humour, fun and caring spirit, positivity, passion for music, and love of the outdoors.
Thank you for sharing your stories - here are a few excerpts:
I appreciated hearing about a special guest speaker's visit to Olds High, during Black History Month. My son came home very animated from that presentation - he chatted for almost an hour about everything he learned and how great it was to hear this perspective. I am so grateful to have other adults who can reinforce what we are teaching at home, but in a way that reaches into his heart and makes a connection. It was wonderful! 
***
My kiddo was struggling with some friendship conflict and after a quick chat with the secretary on the phone, an email to the teacher and a quick hallway visit with the vice principal, we had a plan in place! My kiddo hasn't had a tummy ache since, the plan was perfect for him, he feels happy again and our conflict even resulted in a spontaneous apology from the other student! Thanks for caring.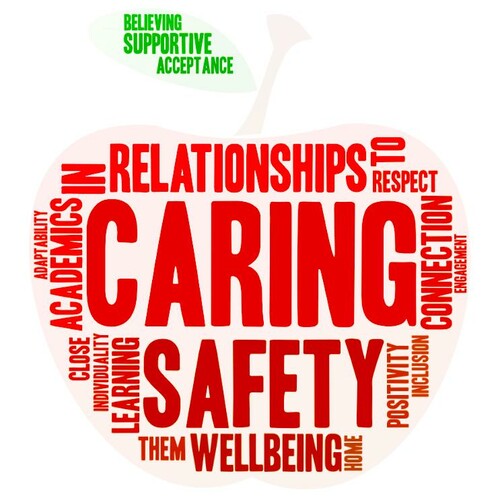 Values
In February's parent survey, we asked you for one word or phrase that describes the priority you value most about your child's school. Our goal of ensuring a safe and caring culture for students is reflected in your responses and we couldn't be happier!
Health and Wellness
Our January website engagement garnered a great deal of response to our parent survey questions:
Does your child feel welcome at school?
What more can we be doing to make your child feel welcome?
We had 80 responses to January's survey. There was an overwhelmingly positive response from parents that their children do feel welcome at school and teachers are listed as the number one factor for this. We also received requests for more attention to specific topics such as Social Emotional Wellness curriculum, anti-bullying conversations, and LGBTQ supports for creating safe spaces in schools. These are part of future planning conversations.
Some parents voiced dissatisfaction with masking and other provincial government COVID-19 restrictions. Of course, government restrictions have been lifted since that time, but we want to honour that feedback by including this information.